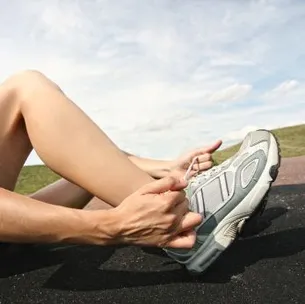 Orthotics are a great way to help with issues related to walking and alignment, including knee, foot, and lower back pain. They can help to realign the bones in the foot and ankle; and take stress off other parts of the body, such as the back, neck, shoulders, and hips. Custom foot orthotics also cushion your feet, provide comfort, support your arches, and evenly distribute your body weight to eliminate pressure points on your feet.
How Do Orthotics Work?
Custom foot orthotics are specially-­made devices that fit inside most shoes. They match the contours of your feet precisely, and are designed for the way you move.
Orthotics can help anyone with discomfort relating to walking, or imbalances in the body that can cause pain. A tremendous benefit of custom orthotics is that they can be worn on a daily basis and can be utilized during most activities.
Custom orthotics are prescribed by your podiatrist. While over­ the ­counter shoe inserts are available at most drugstores, they lack the custom­-built precision of a prescription orthotic. These "one­-size-fits­-all" inserts rarely match your feet well, or provide the customized support you need.
Sweet Feet Podiatry utilizes HP Fitstation technology for gait analysis and true anatomic digital casting. We have partnered with Go 4-D to provide affordable, comfortable 3-D printed orthotics that offer superior biomechanical control. Go 4-D orthotics offer a unique biomechanical honeycomb lattice design that comes to life on the HP Multi-Jet Fusion 3-D printer. Each 3-D printed custom orthotic contains unique and unprecedented segmental biomechanical control, lightweight design, and comfort that can't be achieved using traditional orthotic manufacturing methods.
Environmentally friendly orthotic manufacturing: 3-D printed custom orthotics dramatically reduce production waste compared to manual manufacturing. 3-D foot scanner technology eliminates landfill waste from casting materials and the carbon emissions associated with shipping. Non-toxic, bio-compatible 3-D printing powder is recycled to optimize usage and minimize waste.
Lightweight, comfortable and durable orthotics that fit into everyday shoes: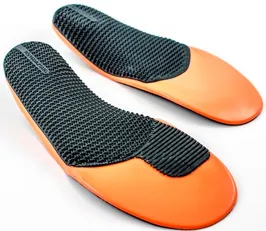 The 3-D printed custom honeycomb lattice design allows for the perfect amount of stiffness and flexibility to optimize function in each part of the foot, without the bulkiness of other orthotics on the market. The lightweight honeycomb lattice design optimizes comfort for sport, work, and daily activities.
3-D scanning, dynamic gait analysis, and 3-D printing: Fitstation technology powered by HP allows Sweet Feet Podiatry to design a device that has more precision and comfort than ever before. For areas of your foot where more biomechanical control is needed, the 3-D printer fills the lattice spaces without making the orthotic thicker or heavier. Other segments of the foot may require more, or less, support and flexibility. 3-D printing can achieve all of this through more or less filling of the lattice-framework.
Manufactured with precision, exactly as prescribed: We have the ability to manufacture multiple pairs of 3-D printed custom orthotics for the same patient, to the same specifications. Every time. 3-D printed custom orthotics eliminate manual manufacturing variability, errors, and delays.
True custom orthotics, not from a library of shells made off-site: Orders are 3-D printed specifically for each patient when the order is received.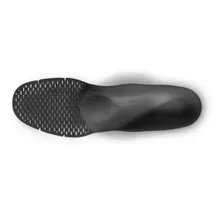 Specialty orthotics for your activity: Sweet Feet Podiatry offers custom orthotics designed to optimize your activity. Whether it is running, hiking, or just taking a walk around the block, we will customize your prescription for your activity. We offer prescriptions for cycling, as well as fully custom inserts for Ski boots.
Satisfaction Guaranteed: 90-day patient satisfaction guarantee. The warranty period for the orthotic shell is 2 years, 6 months for the top cover. Children's outgrowth and extended warranty programs are available.
Interested in incorporating orthotics into your treatment plan? Contact us at (719) 559-8240 or use the appointment request to schedule an appointment. Discover how custom orthotics can ease your discomfort and improve your activity level today!